Caravan wise offer DIY campervan insurance for DIY or home conversion and self build camper vans.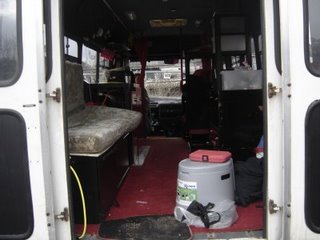 Your DIY camper can be fully bespoke or completed from a kit and unlike many insurance intermediaries we are able to offer cover while you are doing the conversion for up to 90 days. You can insure your van as a Day Van once you have a 6 foot bed permanently fixed. This can be a rock and roll bed or use some other method of converting seats, used for other purposes during the day, into a 6' bed but it most be a permanent fixture. You can insure it as a day van for as long as you want. Once you have completed the conversion to a camper van you must get your V5c amended to show the correct vehicle type and inform Caravanwise.
We can now offer camper and day van insurance for Japanese imports such as Mazda Bongo and Toyota Alphard as well as most UK and European vans.
Get a quote today: DIY motorhome insurance
Club members including members of self build clubs such as the Self Build Motorcaravanners Club get a substantial discount. Phone Caravanwise on 0800 3282084 during office hours for a free no obligation quote.